Ecosystem fertility and (wild)life production in Wester Ross
Posted: Tuesday 1 November, 2016 @ 23:55:43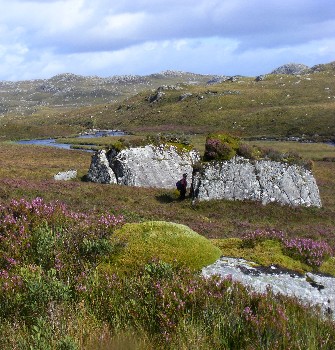 Talk for Assynt Field Club on Thursday 17th November 2016 at 7.45 pm, Community Room, Lochinver Village Hall, IV27 4JZ.
Six months on from the 'Refertilising Wester Ross' meeting at Beinn Eighe NNR & Gairloch in April 2016, this presentation again focussed on the need to better understand phosphorus budgets and to manage ecosystem fertility to achieve biologically more dynamic and productive living landscapes.
The presentation can be found on the downloadeds page under 'Presentations'.
An accompanying draft poster 'Ecosystem nutrition in Wester Ross' can be found on the downloads page under 'Posters'.
The presentation covered the following:
1. Some examples of fertility hot spots and cold spots in Wester Ross
2. Ecosystem fertility & phosphorus availability: definitions and further explanation
3. Succession, a forest on a boulder;
4. Salmon, sheep and deer grazed areas: declining fertility and production;
5. How to make good the phosphate deficit?
Please email comments to Peter Cunningham info@wrft.org.uk.
Thank you to members of the Assynt Field Club for inviting me to Lochinver, it was good to meet up!
For the full Assynt Field Club winter 2016/17 programme, please visit:
http://www.assyntwildlife.org.uk/?page_id=3079 . Any queries to the Secretary: Gwen Richards (01571 844032) or Chair: Andy Summers (01571 844654/855309).